EVA BC celebrated 30 years this August and as we reflect on our achievements, we step forward with a renewed energy to work together to end gender-based violence.
Our renewed commitment follows our recent update of our mission, vision and values and now a refresh of our brand that we think expresses our optimism for the future. We launch this new look with a streamlined website. We hope you will find it easy to use, and easy to find what you need.
What's new
Learn more about our programs and services details in the menu at the top of the page:
Anti-violence worker support our work to provide services to programs across the province;
Community coordination our work with communities and community leaders; and
Culture change our education programs that work to change culture to prevent gender-based violence.
You can also search for what you need:
You can also adapt your view of this website with the Userway icon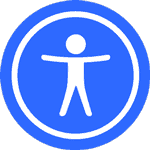 at the top right of your screen with options to make the site more accessible.
And there's more: we are launching two newsletters this fall. Find out more and subscribe now.